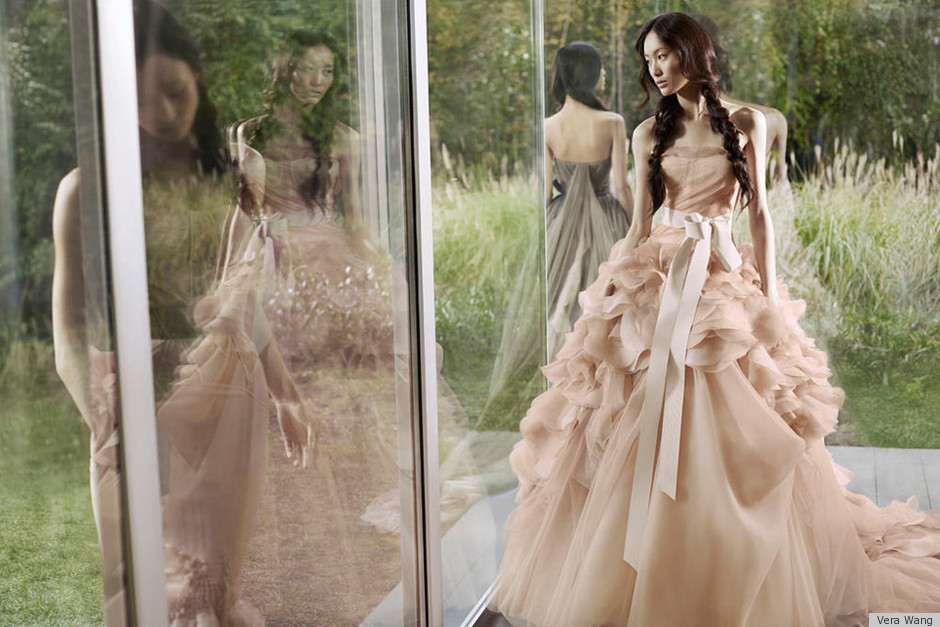 Oh, a girl can dream! Vera Wang is synonymous with weddings and it's a perfect match nonetheless! Her style and designs can make any bride's wedding fairytale come to life! And even better, WHITE by Vera Wang is now available at David's Bridal!
Bridal collections are showcased one year in advance and only a few are made of each design, so if you REALLY want to wear Vera Wang for your wedding day… make sure your bridal boutique contacts you once the samples have arrived! Book your fitting and get ready to swipe some plastic because the VERA WANG collection has a hefty price tag! I can only look with my eyes for fear if I touch the fabric and tear it…. only disaster would ensue.
I instantly fell IN LOVE with this dress when I first saw it!!